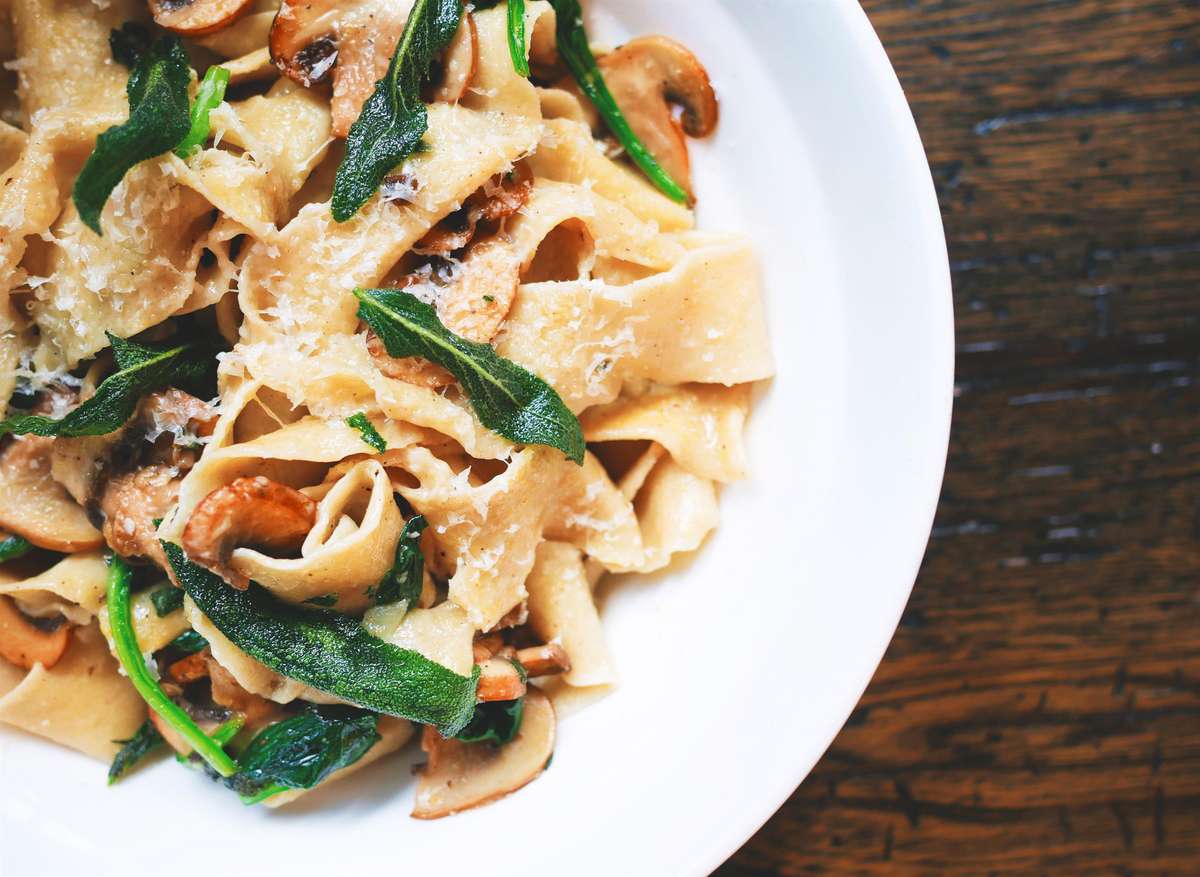 Order Online
Online Ordering Coming Soon!
No time to cook? Too tired to make dinner? Are you having an impromptu party at your house tonight and need appetizers plus a few bottles of wine? Is the refrigerator empty? Are your kids asking for Pastabilities mac & cheese? Is your kitchen being painted? Do you have a friend fighting a cold who would appreciate hot, homemade soup, salad, sandwich, and dessert?
There are hundreds of reasons to stop by Pastabilities to pick-up a meal, snack, or to call in an order for delivery. Whatever the occasion, we have a great meal for you! Everything on our Pastabilities menu page is available for pickup and we can deliver within our delivery area. * We can even bring you a bottle (or a few bottles) of your favorite wines or beer from our menu. *
Takeout and delivery orders are available from 11:30 a.m. – 2 p.m. Monday - Friday and from 5 – 9 p.m., Monday through Saturday.
If you're ordering lunch or dinner for your office or a group larger than 6, please check out the ideas on our catering menu and give us some lead time to prepare a wonderful repast.
Although there is no delivery charge added to your order, please consider the convenience of this service and the cost of gas as you generously tip our drivers. They are very appreciative when customers are generous. Thank you!
Our delivery area is bordered by these streets:
Pisgah Church/Elm Street
Friendly Avenue/Muirs Chapel Road
Horsepen Creek Road/North Battleground Avenue
Murrow Blvd/Lee St
These areas and neighborhoods are within the delivery area:
Irving Park | New Irving Park | North Battleground/Brassfield | Lake Jeanette | Lake Brandt | Regents Park | Kirkwood | Lindley Park | Hill St/Westerwood | Lake Daniel Park | Fisher Park | Downtown | Greensboro Court Apts | City View Apartments | Friendly Shopping Center | Starmount, Old Starmount, Wedgewood | Hamilton Lakes | Cascade/Watauga | Spring Garden | Tate Street | UNCG area
Call us at 336/272-7823 if you have a question about whether we deliver to your neighborhood.
**Any delivery of wine or beer requires a credit card when the order is placed.
And of course, you must be 21 to purchase wine or beer.